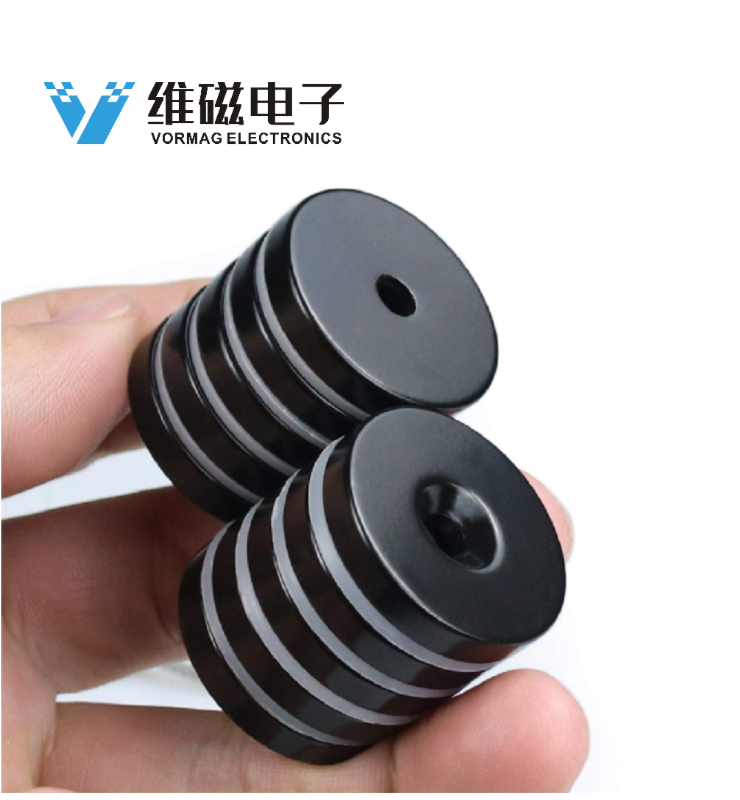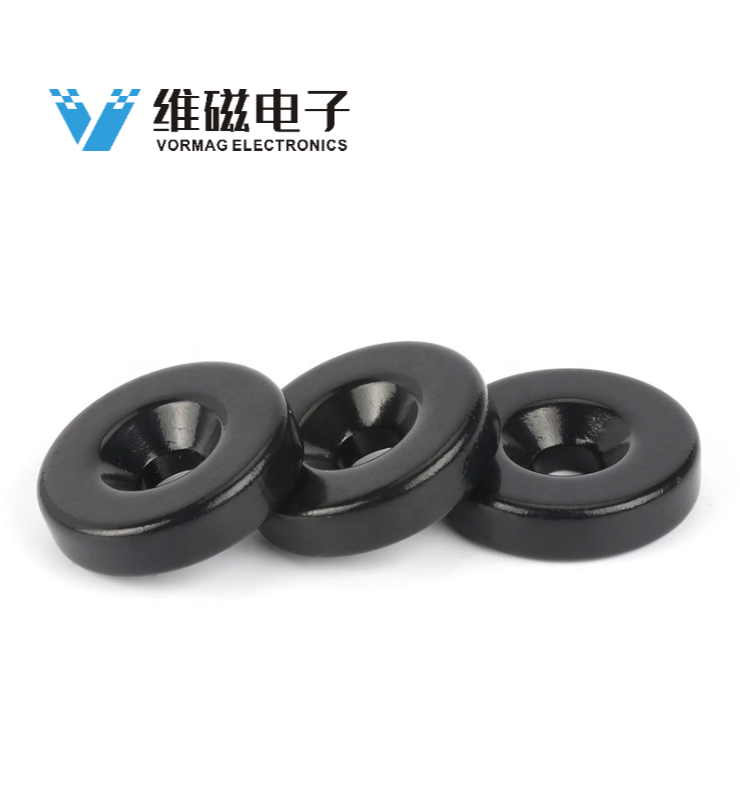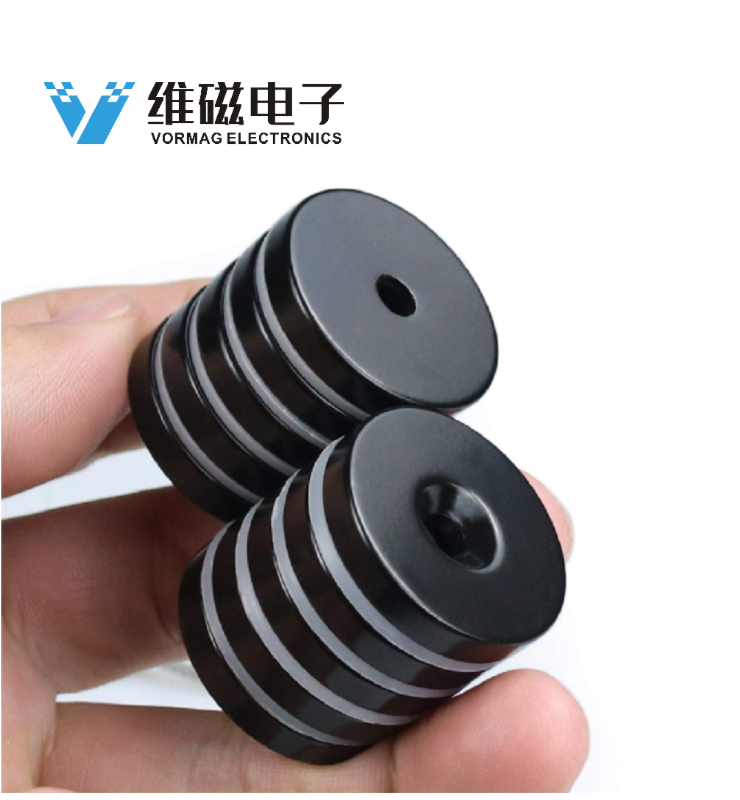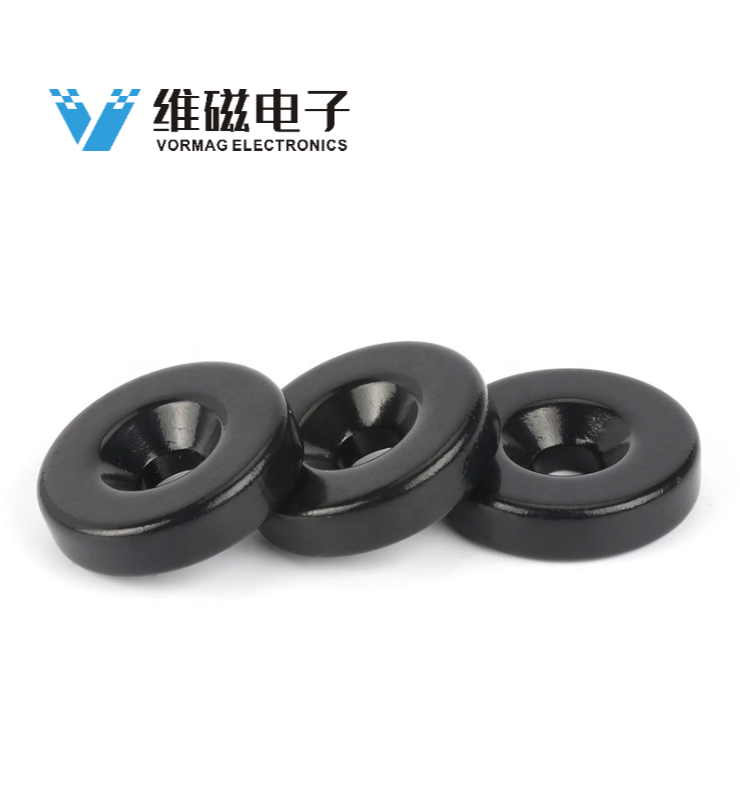 These rare earth neodymium countersunk magnets are plated with epoxy, black is the common color. Other grey color can be customized. Epoxy coated neodymium countersunk magnets are supplied when customer have requirement of excellent against humidity and salt-spray.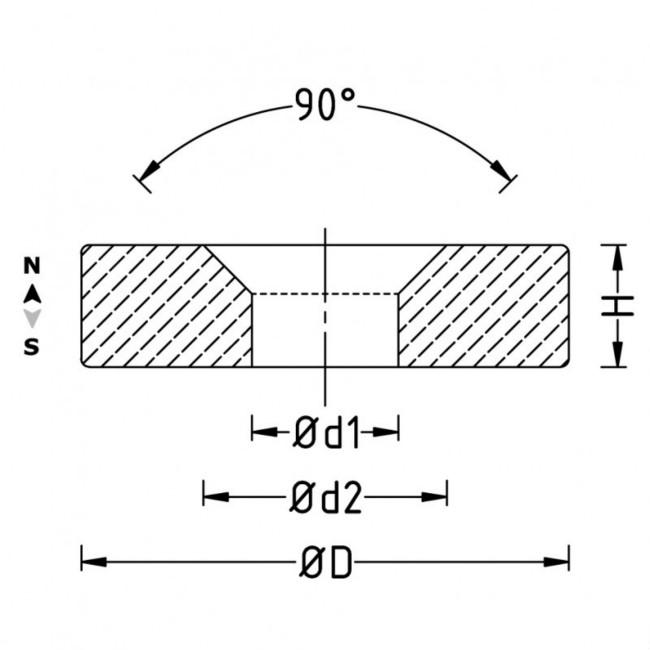 Countersunk magnet is an extremely popular neodymium magnet with countersunk/counterbore holes in the center.
It is to allow the magnet to be easily fastened into place like woodwork for a temporary or permanent fitting.

Besides reinforcement effect, bolt head will be inserted into counterbore with no influence on magnet appearance and external structure.
It is great for many applications including manufacturing, woodworking (door/cabinet closures), art projects (hanging art/box on a wall) and many other custom applications!
We have the knowledge of the currently available products and manufacturing processes We will gladly help you to choose the right magnet and advise you personally.

Grade of Sintered Neodymium Magnet.pdf
The material and grade of a magnet refer to a set of properties which ultimately yield the magnet's performance.
The strength of a magnet can be found in the magnet specification known as BHmax, which is the maximum energy density of a magnet. This is defined in Mega Gauss Oersteds, or MGOe. For Neodymium (NdFeB) Magnets the BHmax will range, in general, from 30 MGOe to 55 MGOe.
The exact magnetic strength will be determined by its grade mostly, for example, regarding the same dimension magnet Dia10*5MM, the higher the grade is, the stronger the strength will be.
Neodymium magnets produce the highest MGOe of any permanent magnet material. The most common grades of Neodymium magnets are N33, N35, N38, N40, N42, N45, N48, N50, N52, and N55.