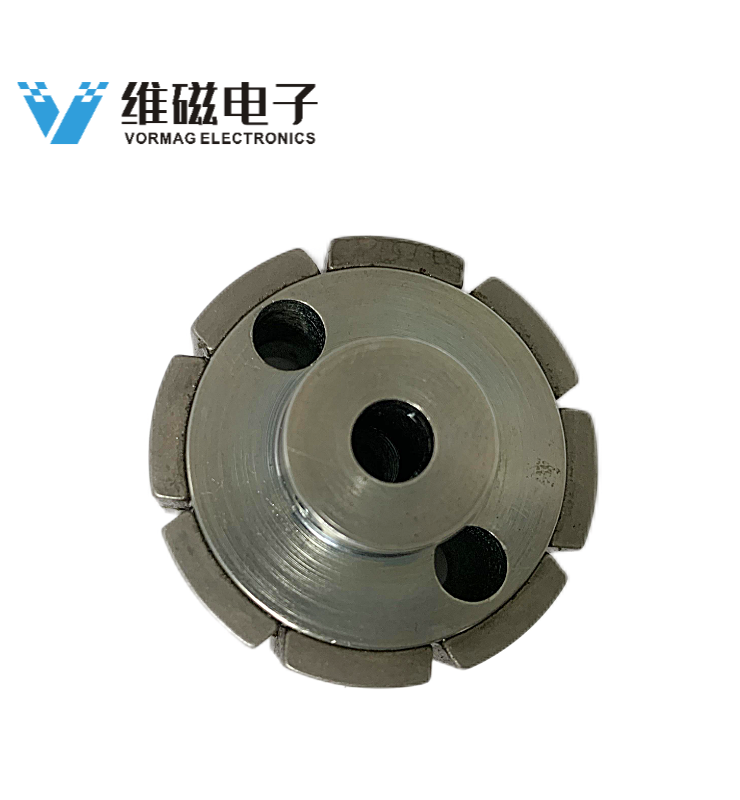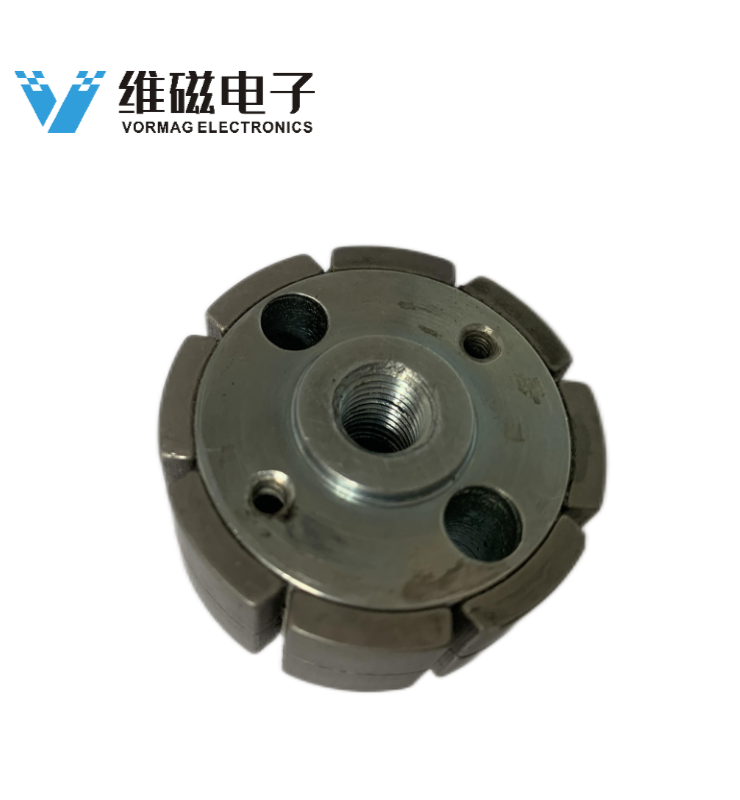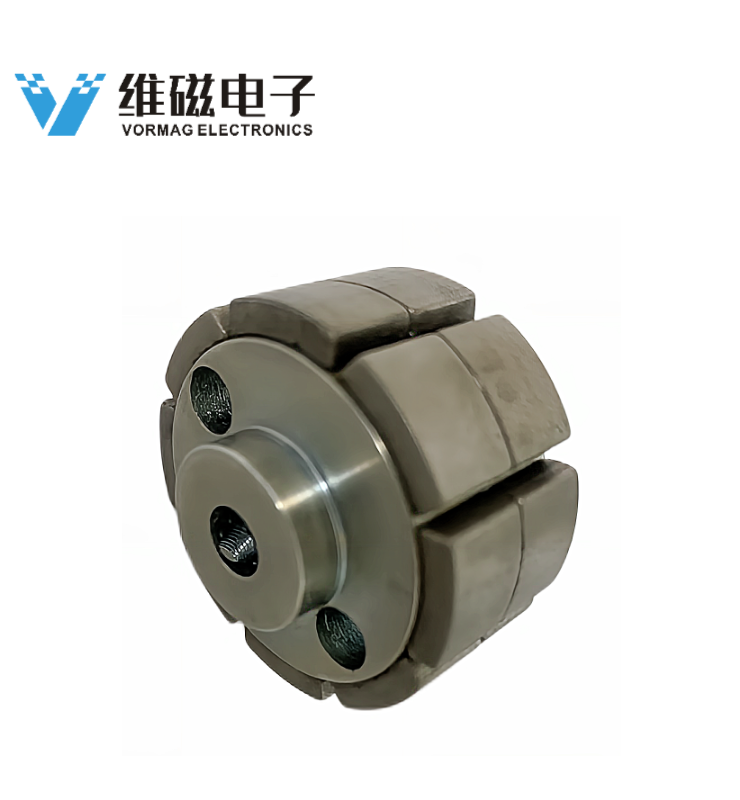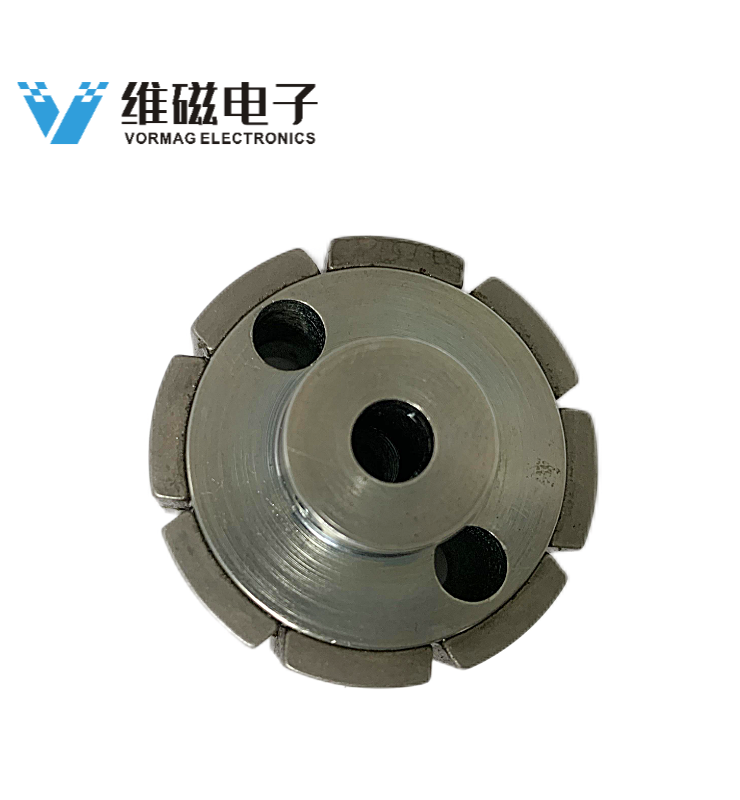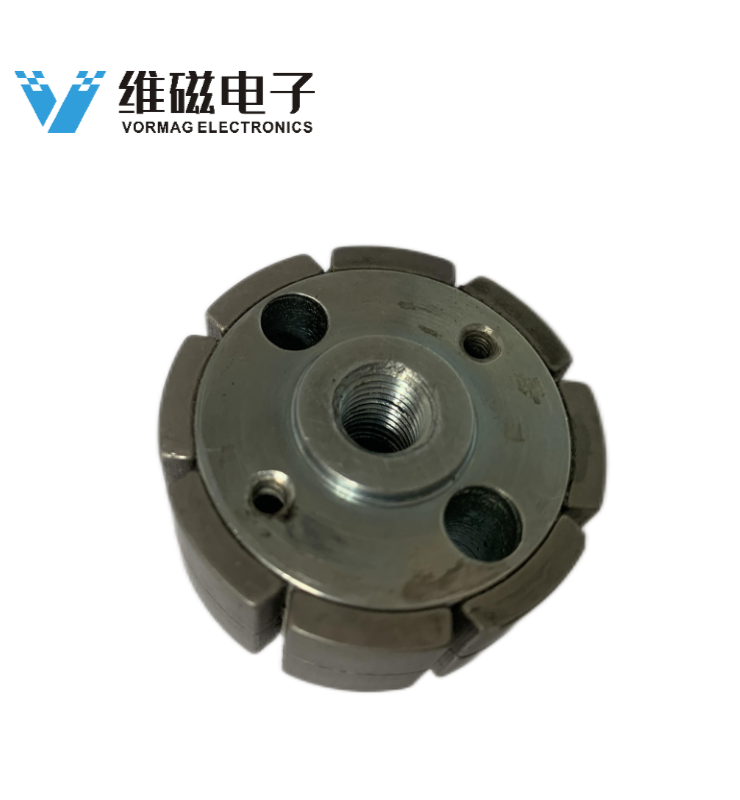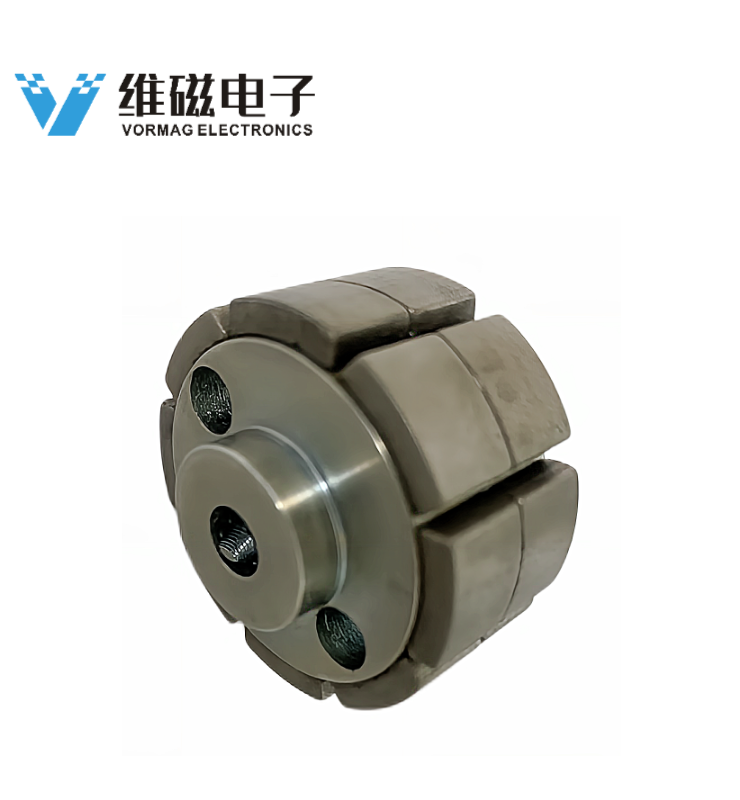 The magnetic rotor is a moving part of the motor and generator, etc. It is composed of magnets, metal shaft or metal shell. The rotor adopts multiple designs. Each pole alternates in polarity (north and south). The opposite poles rotate around a central point or axis, basically, the axis is in the middle.
Now we are able to produce small electric rotors for e.g. servo steering in-house.Such rotors can be sleeved (Inconel, glass fibre, etc) to keep the magnets mechanically on the rotor.
The rotors can also be mechanically balanced to meet customer anti-vibration requirements (to minimise bearing wear for example).
Our manufacturing range covers a large volume production of systems for the automotive industry as well as small series of high tech products for medical use and individual large assemblies for electrical machines. Our capabilities are reflected in tooling designs, EDM, ID slicing and grinding, Machining of metallic components, Injection molding, Aluminum alloy die casting, Gluing, Magnetic characterization, System Integration
We will analysis quality issues possibilities include Pole angle deviations, Skewing angle deviations, Cogging torque, Pole peak inhomogeneity, Noise problems (harmonics), Micro cracks.