Construction: rubber coated magnetic base (made with neodymium magnets) + tie loops
Working Temperature: 80℃
Application: mounting & holding wire cable or pipe.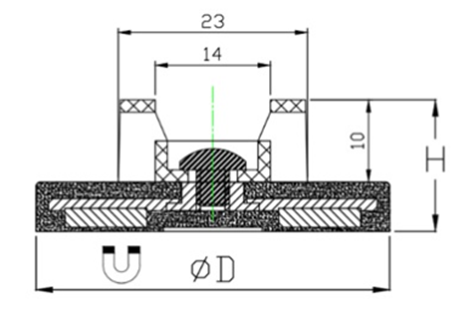 Rubber coated neodymium pot magnets are strong and durable magnetic assemblies with a threaded center hole (internal female thread) and protective rubber coating.
Rubber coated magnets are high in magnetic strength and weatherproof;
Internal Female Thread accommodates standard fasteners & attachments;
Coated with black isoprene rubber which leaves no marks and prevents surfaces from scratching.