Ferrite magnets are used in applications where magnets can be, or need to be relatively large and the cost needs to be as economic as possible. Permanent magnet materials can provide stable and long-lasting magnetic flux without consuming electric energy, which is one of the important means to save energy. Permanent magnet motors are typical high-efficiency, energy-saving and low-carbon industrial products, which are widely used in various industrial transmissions and rotating devices.

What information do I need to provide when I have inquiries?
Dimensions or drawing with tolerances;
Material grade or magnetic properties;
Magnetic direction or magnetization orientation;
Quantity and delivery terms.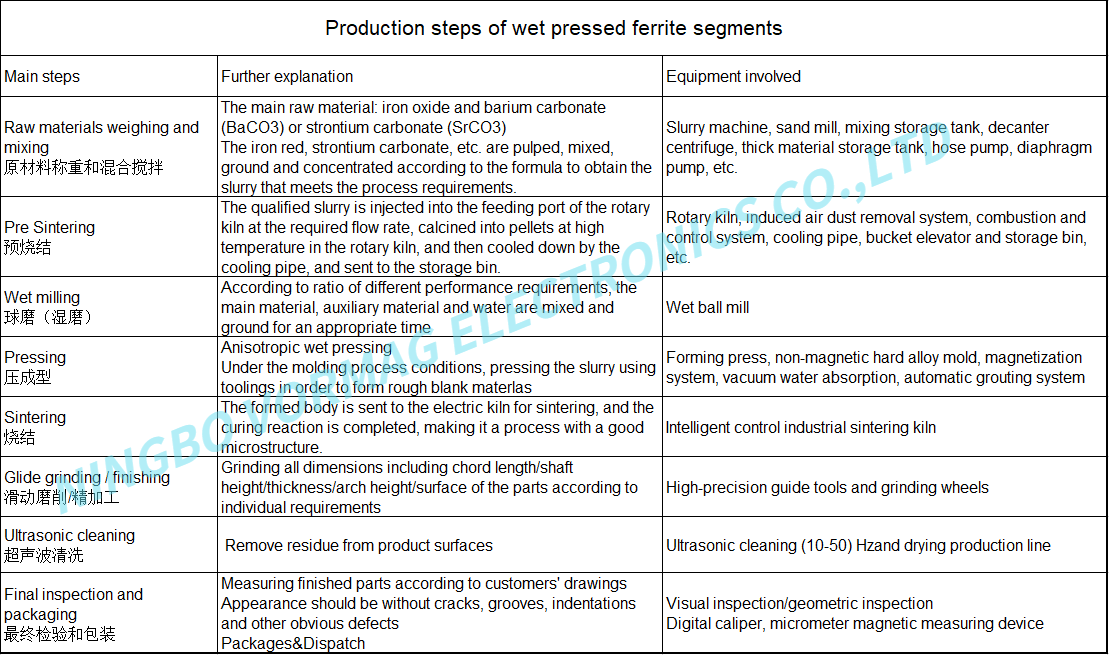 The performance name of ferrite is not consistent globally. For example: China starts with Y, The United States starts with C and TDK starts with FB.