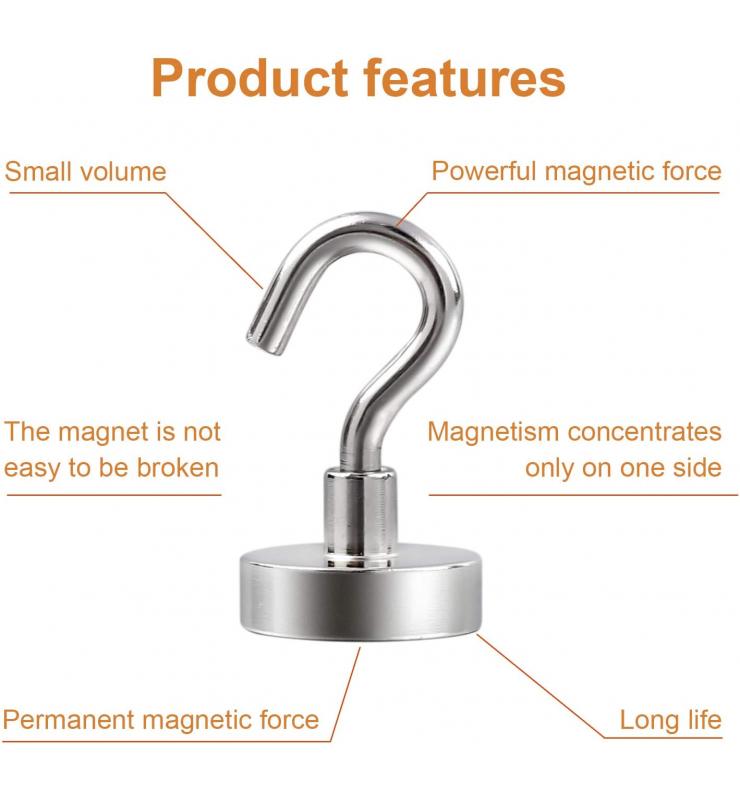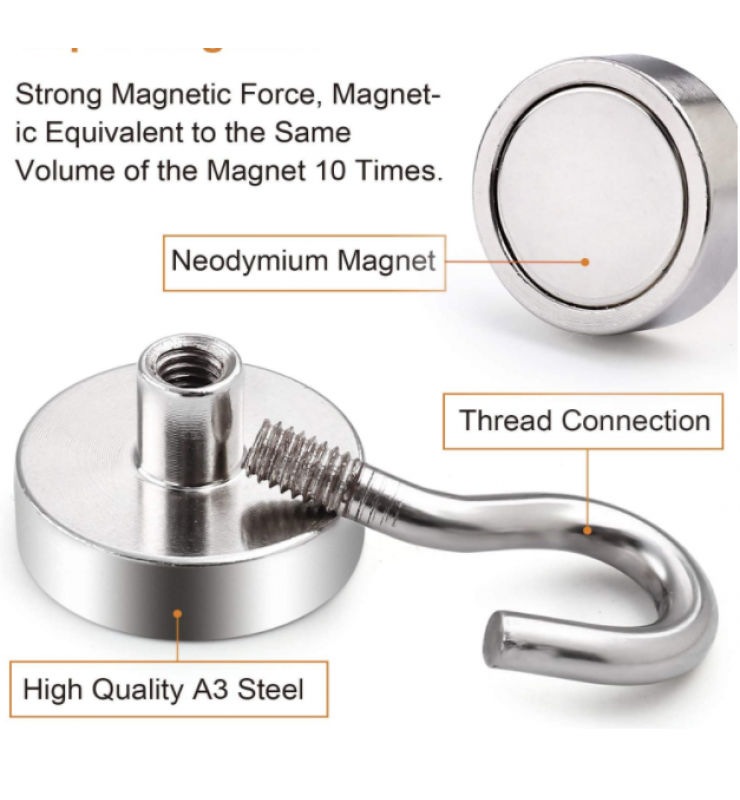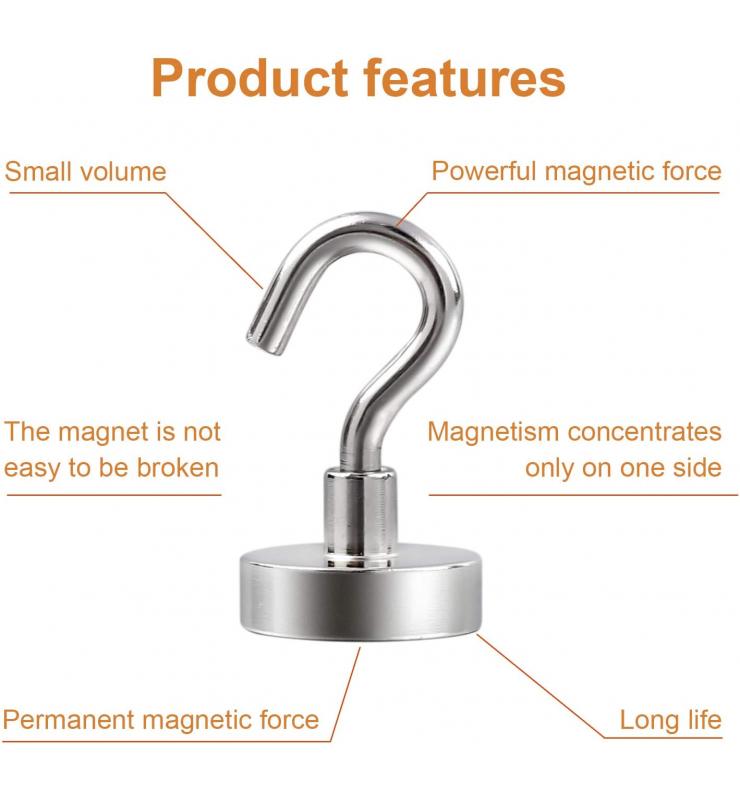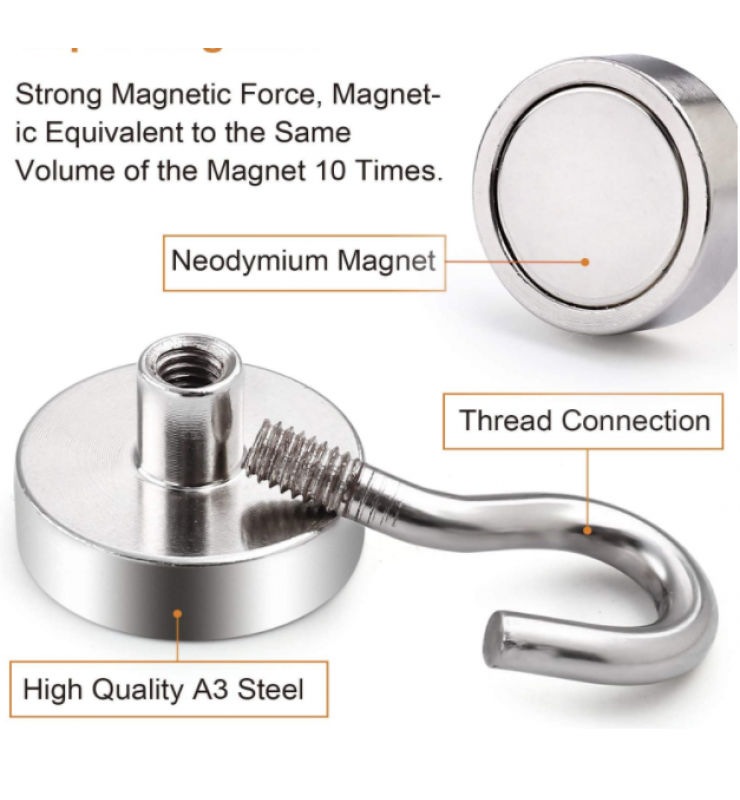 Description: The permanent neodymium magnet embedded into the stainless steel shell, inset stud and assemble the book, then come into being HOOK MAGNET.
High quality The strong magnetic force is only concentrated at the bottom, and the other three sides are protected by the steel cup.
There is almost no magnetic force. The magnetic force is equal to 10 times the same magnet.
Best coating Ni + Cu + Ni three-layer coating. The best available coating, which provides shiny and rust-resistant steel cups, provides protection for the magnet and helps prevent chipping or cracking.
Detachable, easy to carry Small and light, it is very suitable for carrying out
Neodymium hook magnets are ideal for all types of applications where strong holding strength and small hooks are required. There are useful for hanging heavy objects, tools, lights, equipment, signs & banners, for organizing cables, wires and other items in warehouses, office spaces, workstations and more. Hook Magnet also can be used indoor or outdoor, the school, home, office, workshop, warehouse, garage tools.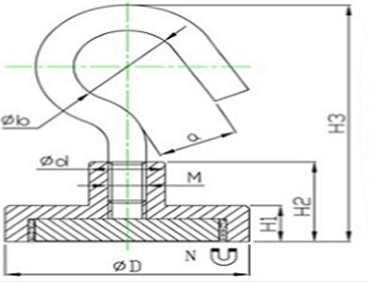 The disc neodymium magnets are affixed into a steel cup with an internal thread, hooks can screw into the internal thread hole. Hook magnets can be very different in designs. But no matter what are the apprance designs, customers care the holding force very much.
There are magnets inside to realize its lifting/holding power. The designs of hook magnets can be very different. If you are looking for the optimal product for your applications. It's better if you can send us your drawings with technical requirements. Our engineer will study the feasibility and offer our solutions for your projects