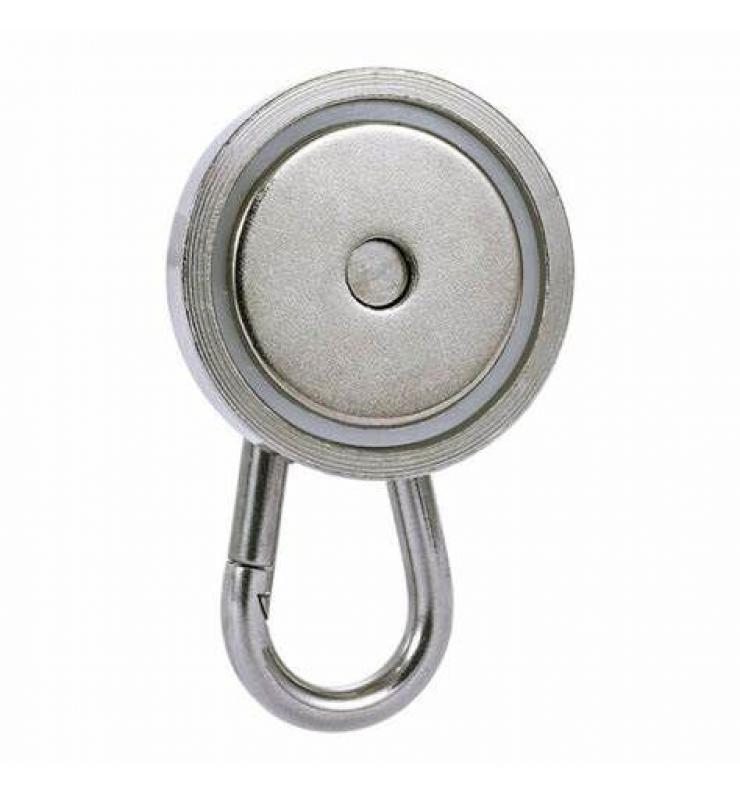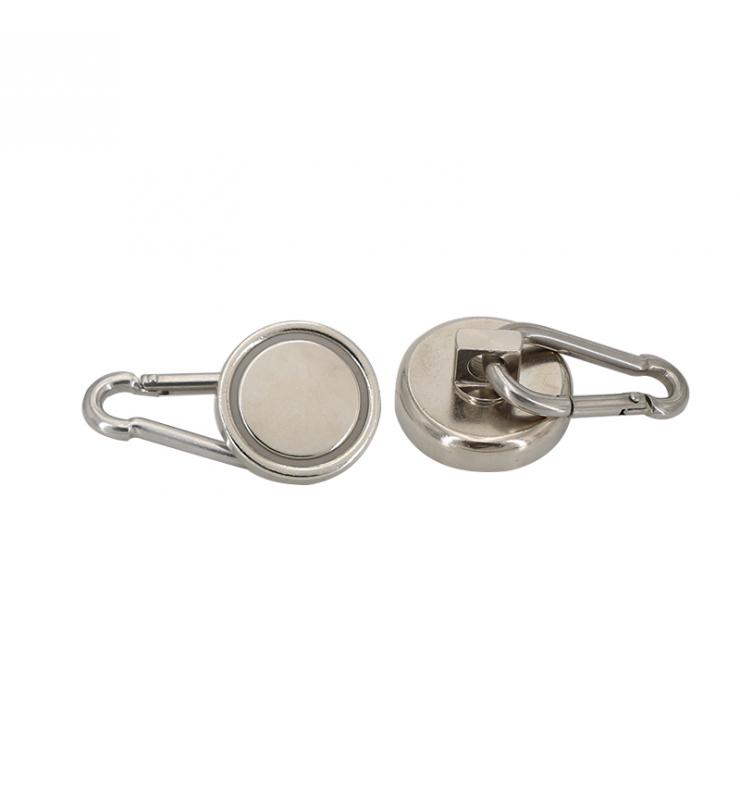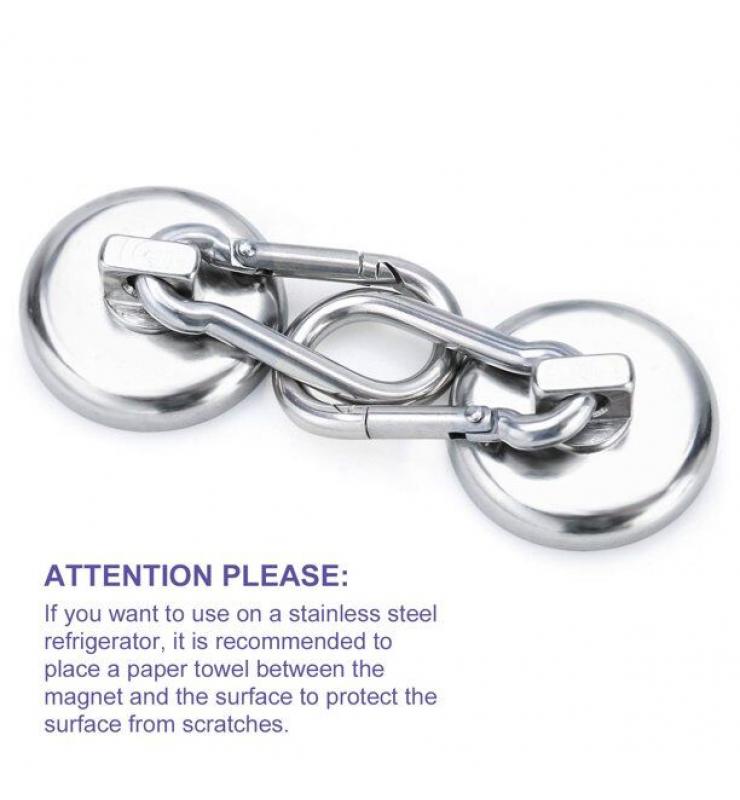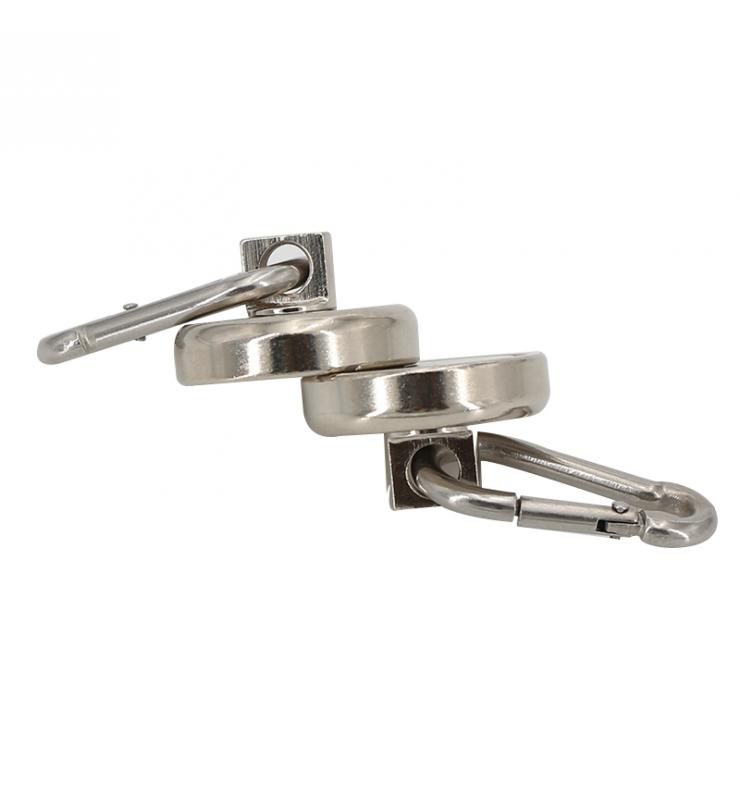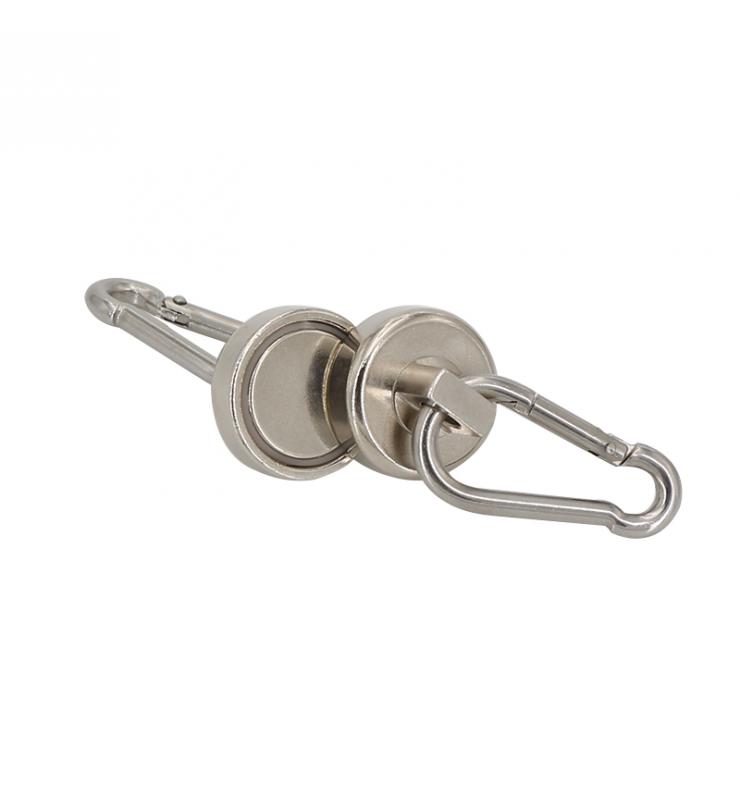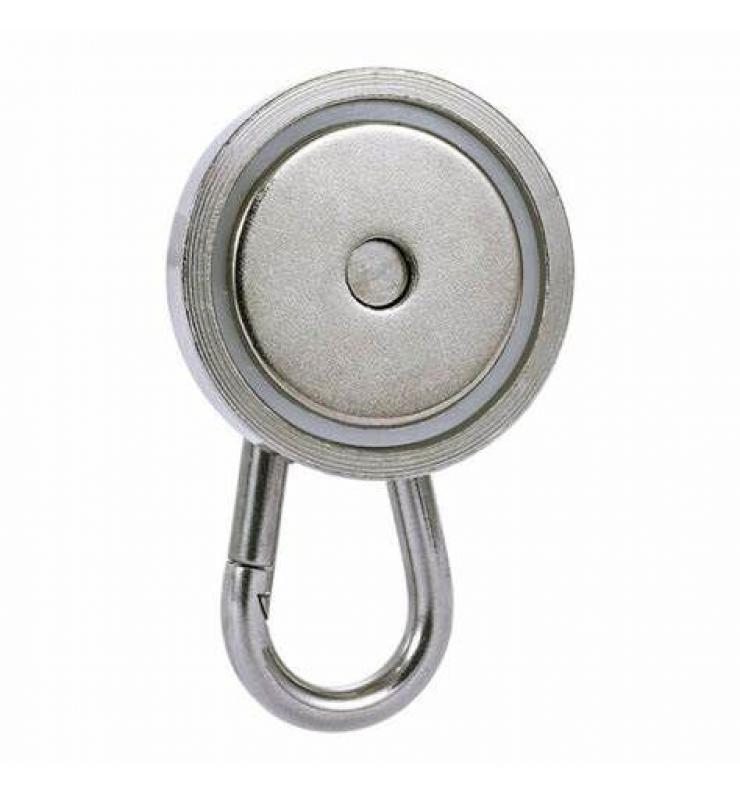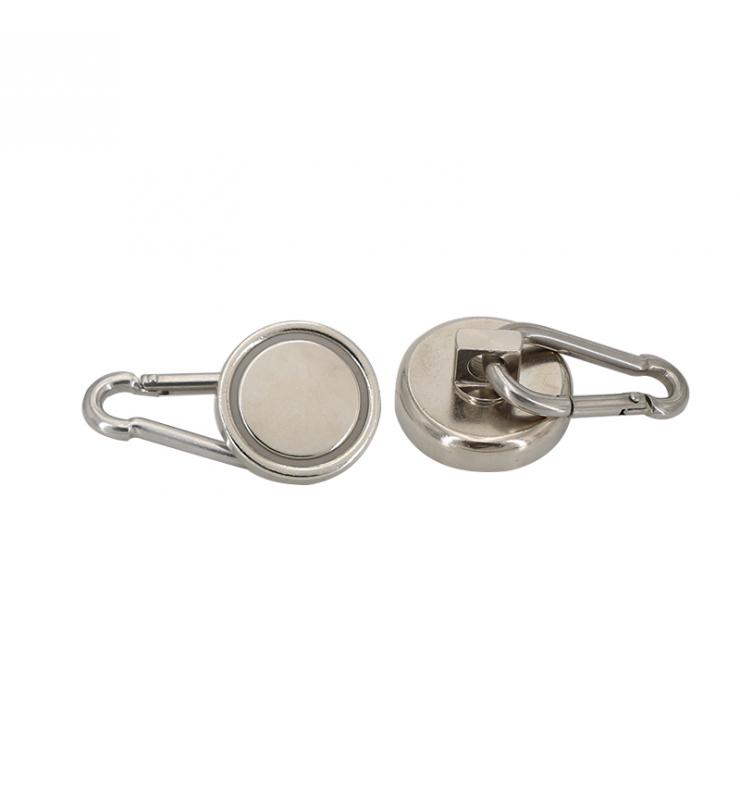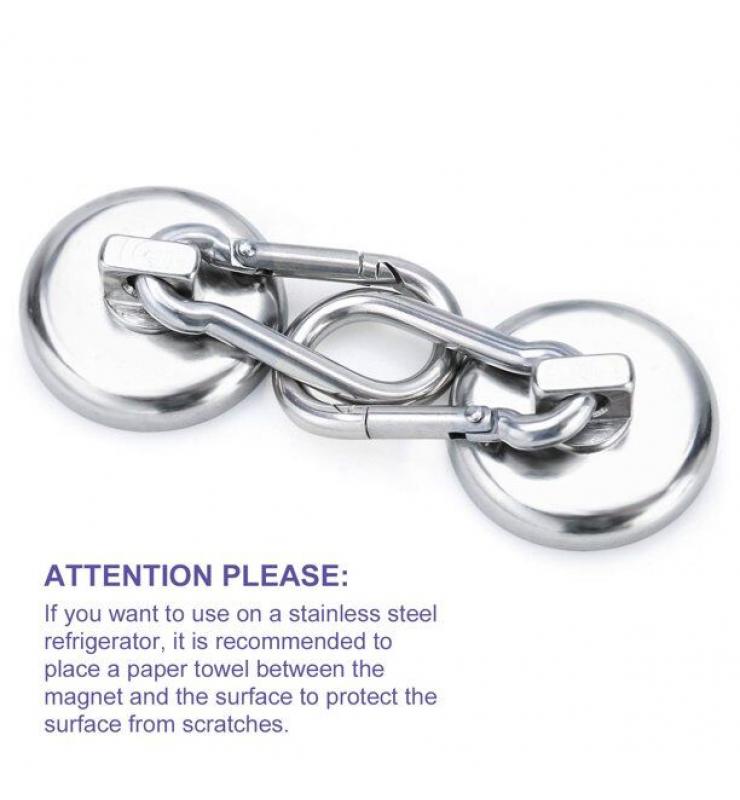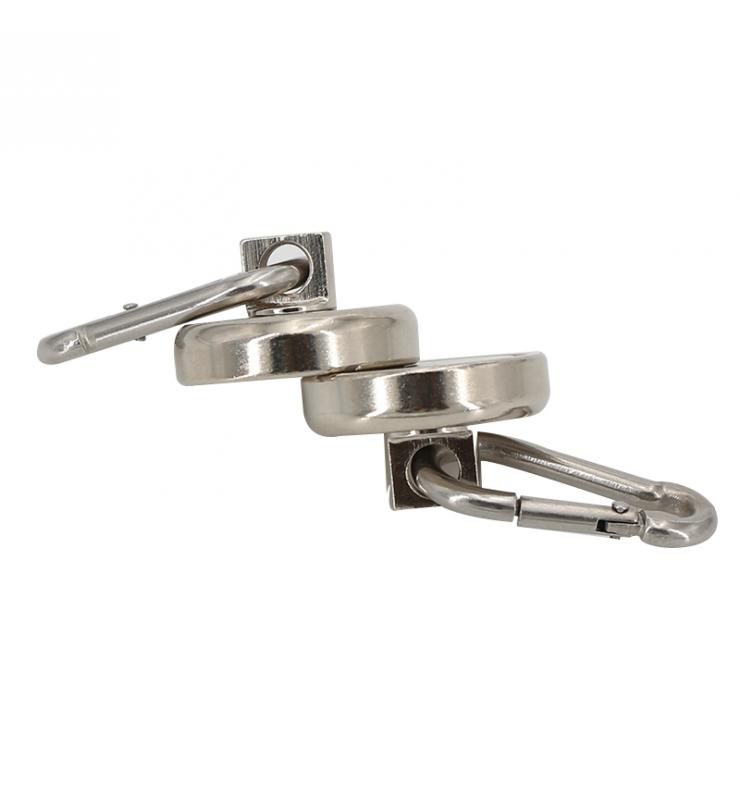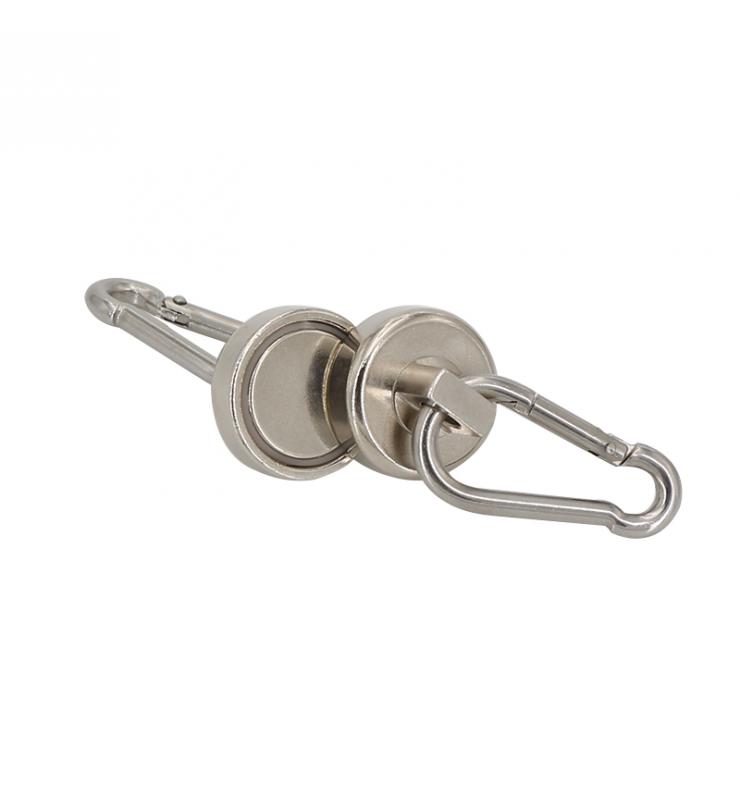 Specifications:
Name: Hooks Neodymium Magnet with Swiveling Carabiner Magnet Snap Hook
Material: Steel + Magnet
Color: Silve
Diameter: 32mm/1.26INCH
There are many applications for magnetic assemblies, mainly in applications where a strong clamping force is required.
Applications include Point of Sale, window dressing, door / cupboard and gate clamps, false ceiling clamps, signs and banners, torque limited seals, jigs and fixtures, lighting holders, marketing and exhibition displays, retrieval magnets, industrial fixings, etc.
Can be used anywhere in the home, garage, office or as a travel accessory wherever there is a magnetic surface.
Hundreds of uses perfect for kitchen utensils, shed tools, filing cabinets, child safety, mechanics, wiring, washing lines, removing nails/screws, steel doors, hanging lights, decorations, cruises, the refrigerator and so much more!