The difference between its anisotropy and isotropy lies in whether there is an orientation magnetic field during press molding. The wet pressing process includes:
Raw materials---Pre-burning---Coarse grinding (primary ball milling)--- Ingredients---Secondary ball milling (wet grinding)---Magnetic field forming---Sintering---Grinding- --Cleaning---Magnetizing.
Because the molding slurry contains water, the particles formed in the magnetic field are easy to turn, so they can obtain a higher degree of orientation than the dry pressure, and the performance will be higher. Wet-pressed ferrite magnet tiles / segment are the most important category of permanent ferrite products.
Application Fields
Ferrite magnets are used in applications where magnets can be, or need to be relatively large and the cost needs to be as economic as possible. Permanent magnet materials can provide stable and long-lasting magnetic flux without consuming electric energy, which is one of the important means to save energy. Permanent magnet motors are typical high-efficiency, energy-saving and low-carbon industrial products, which are widely used in various industrial transmissions and rotating devices.
– Oil pump motor and starter motor
– Steering wheel motor
– Blower
– Motors for brake systems
– Cooling fan motors
– Active suspension
– Window shield wiper
– Power window lift motor
– Electronic throttle motor
– Power seats
– Generators
Home appliance
– Compressor for air conditioner and refrigerator
– Fan for air conditioner
– Main drive and water supply pumps for washing machine
– Drive motor for electric tool ad various pumps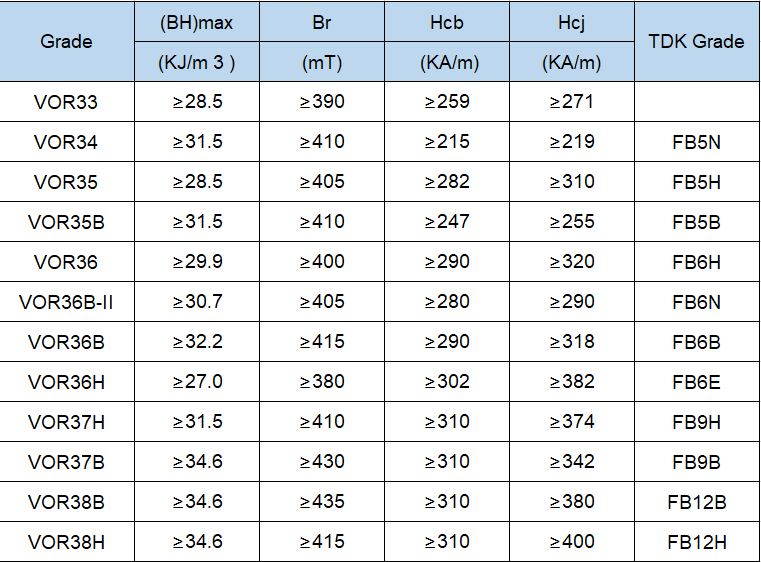 With years of development, our production facilities currently owns complete line of production equipment. We control every step to make sure the products quality. Our annual production capacity comes to 2,000 tons.
Custom ferrite segment- How can we help?
With our in-house manufacturing facilities and experienced team consisted of key management, engineers, technical sales and service and capable international logistic and forwarder service, we are professional in serving overseas projects.
Our team is dedicated to provide our customers quick samples lead time, very competitive price for batch quantity, on-time deliveries and constant outstanding quality and service. We have worked with many brand manufacturers in domestic market. Now we are actively seeking more opportunities to be a serial production partner for manufacturers abroad.
What information do I need to provide when I have inquiries?
Dimensions or drawing with tolerances;
Material grade or magnetic properties;
Magnetic direction or magnetization orientation;
Quantity and delivery terms.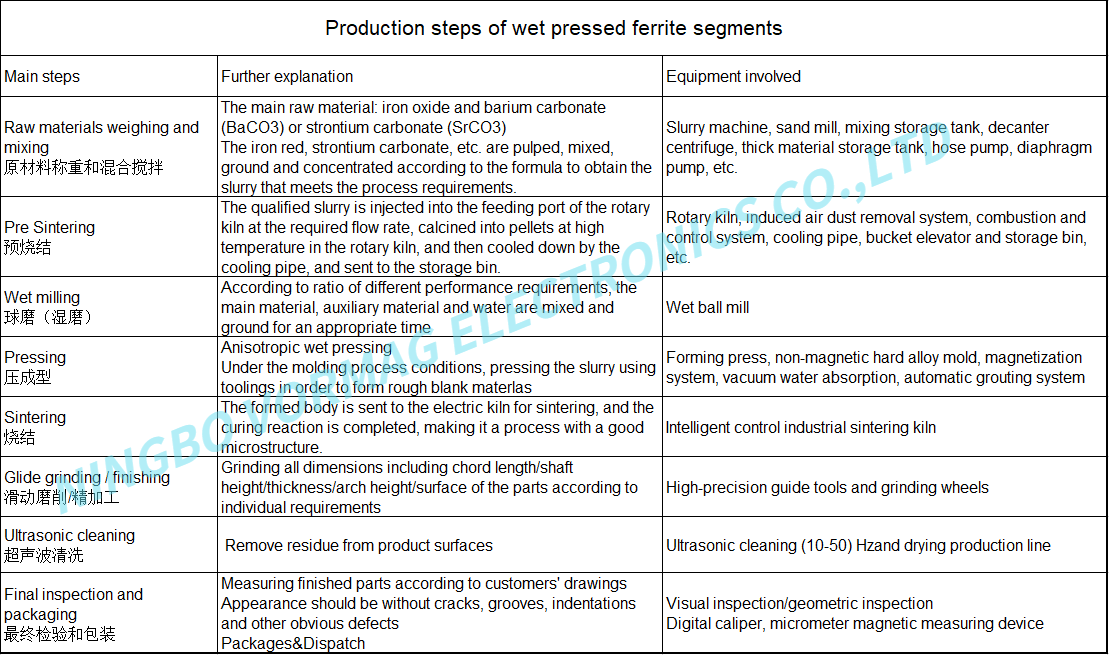 The performance name of ferrite is not consistent globally. For example: China starts with Y, The United States starts with C and TDK starts with FB.