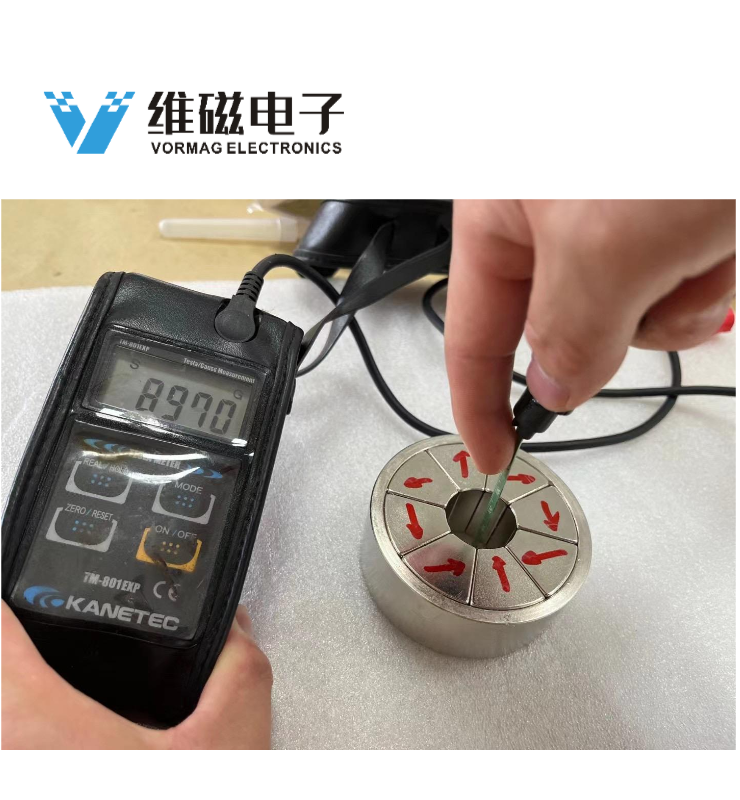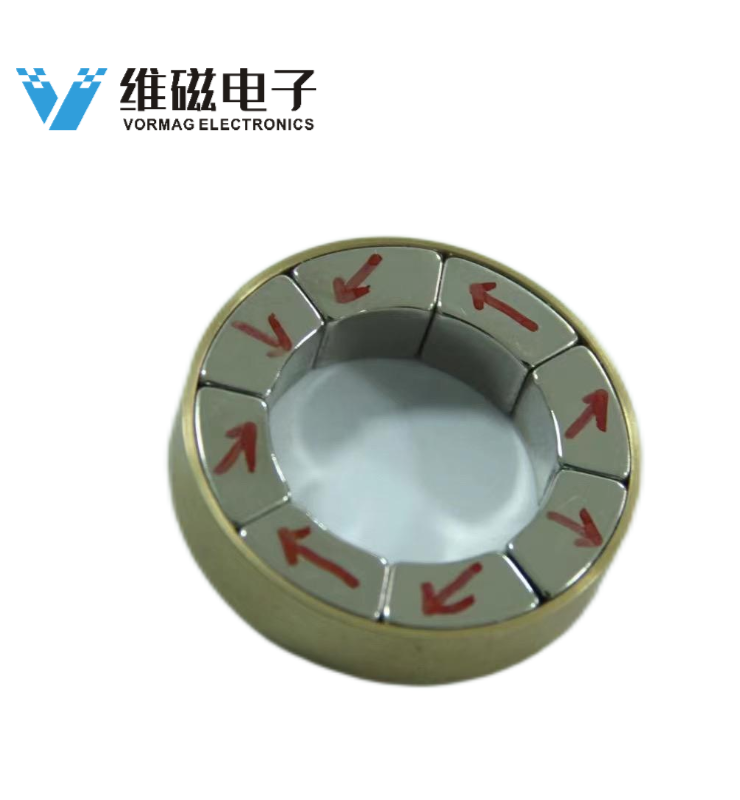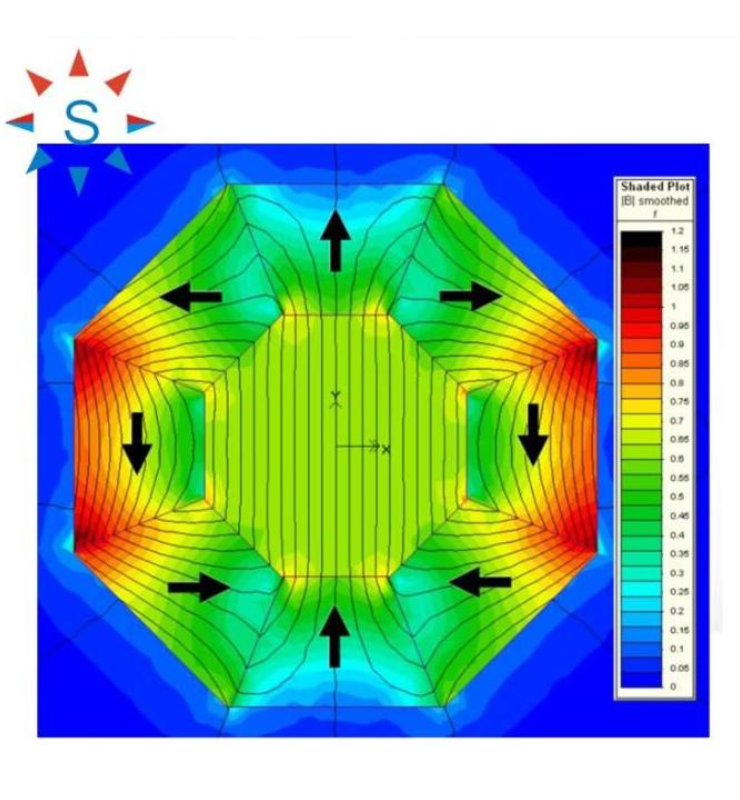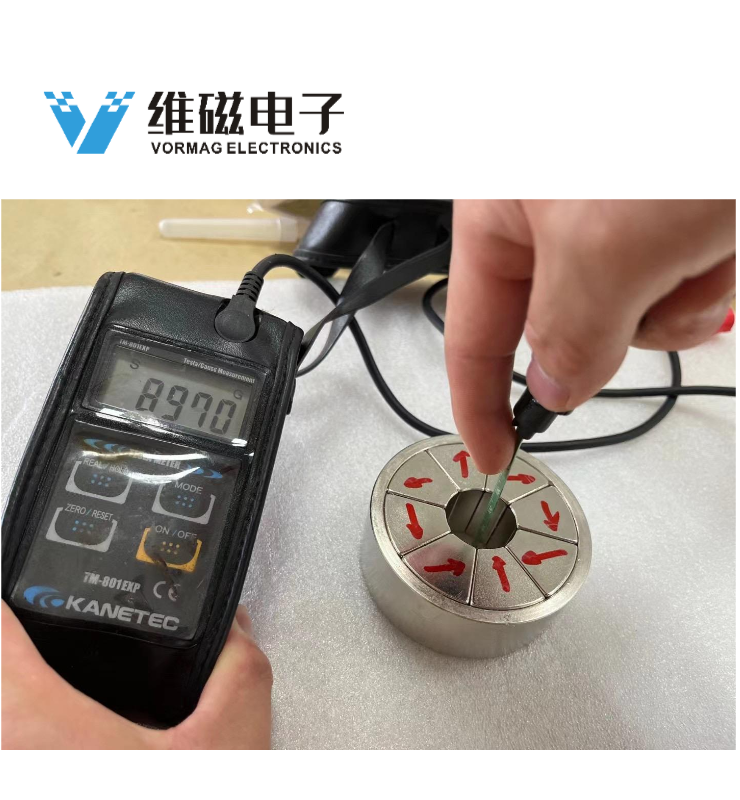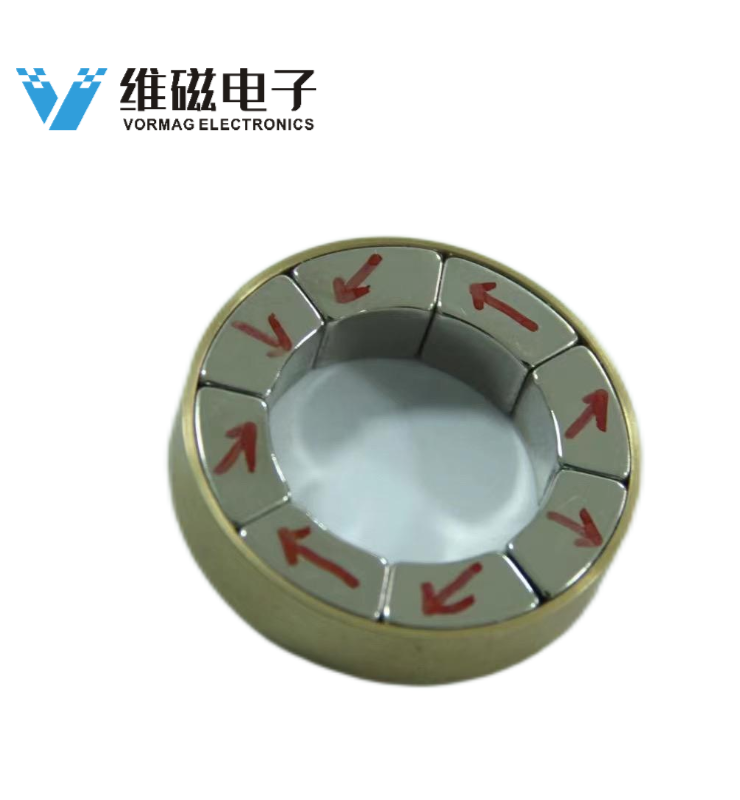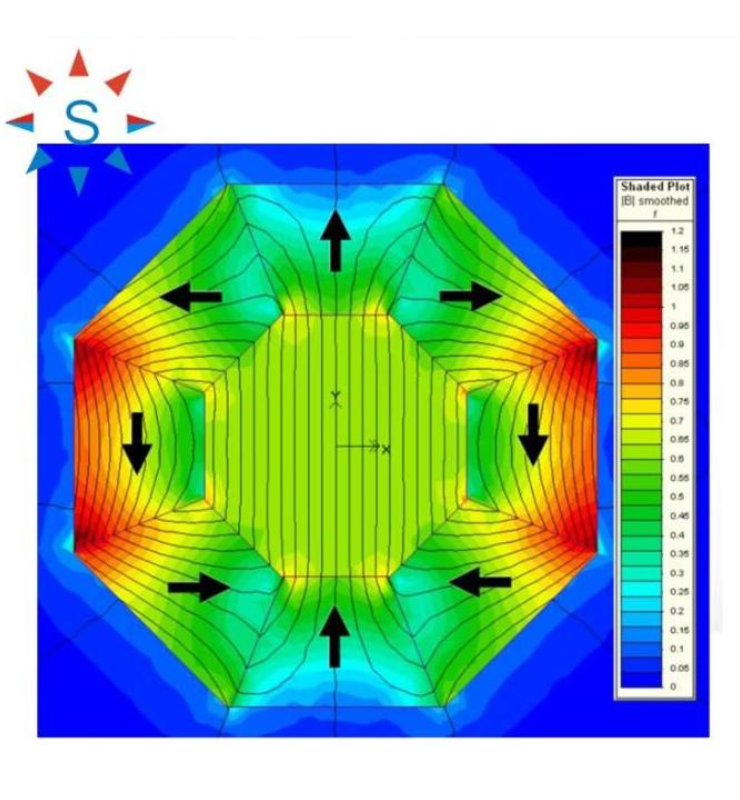 HalbachArray is a super-strong magnet structure, a near-ideal magnet structure designed to produce the strongest magnetic field with the fewest magnets. halbacharray is a magnet assembly structure, which is an engineering magnetic field that approximates the ideal structure.
The arrangement of permanent magnets in different magnetization directions causes the magnetic field on one side of the array to be significantly enhanced, while the magnetic field on the other side is significantly weakened. The aim is to generate the strongest magnetic field in the working area with the least amount of magnetic field.
It is mainly used in particle accelerators, free electron laser devices, synchrotron radiation devices and other high energy physics fields. Due to its excellent magnetic field distribution characteristics, the application field has gradually expanded to nuclear magnetic resonance, magnetic suspension, permanent magnet special motor and other industrial fields.
Compared with traditional motors, Halbach motors have the following advantages:
Folding power
Compared with the traditional permanent magnet motor architecture, due to the overlapping of the parallel magnetic field and the radial magnetic field after the decomposition of the Halbach magnetic ring, the magnetic field strength on the other side is greatly increased, which can effectively reduce the volume of the motor and improve the power density of the motor.
Folded rotor
In the traditional permanent magnet motor, due to the inevitable harmonics of the air gap magnetic field, a chute is generally adopted on the fixed rotor structure to reduce its influence. In Halbach motor, because the sinusoidal distribution of the air gap magnetic field is high, the harmonic content is small, so the rotor does not need a chute.
Folded rotor
Due to the unilateral magnetic field distribution generated by the Halbach magnet self-shielding effect, the rotor no longer needs to use magnetic materials to provide a path, which not only provides a larger selection space for the rotor material selection, but also enables the system to have lower moment of inertia and better rapid adhesion performance.
Folding permanent magnet
As a result of the magnetization of the Halbach magnet, the working point of the permanent magnet is higher, generally more than 0.9, which improves the utilization rate of the permanent magnet.
Folded central winding
Distributed winding is often used in traditional permanent magnet motors to weaken the influence of harmonic magnetomotive force. Because the sinusoidal distribution of the magnetic field in Halbach motor is high and the influence of the harmonic magnetic field is small, the centralized winding can be used.
The use of Halbach motor magnet arrangement can reduce the torque ripple of the motor, so the bearing requirements of the motor are greatly reduced.
Radial magnet arrangement magnetic field distribution
Magnetic field distribution in parallel magnet arrangement
Halbach arranged magnetic field distribution