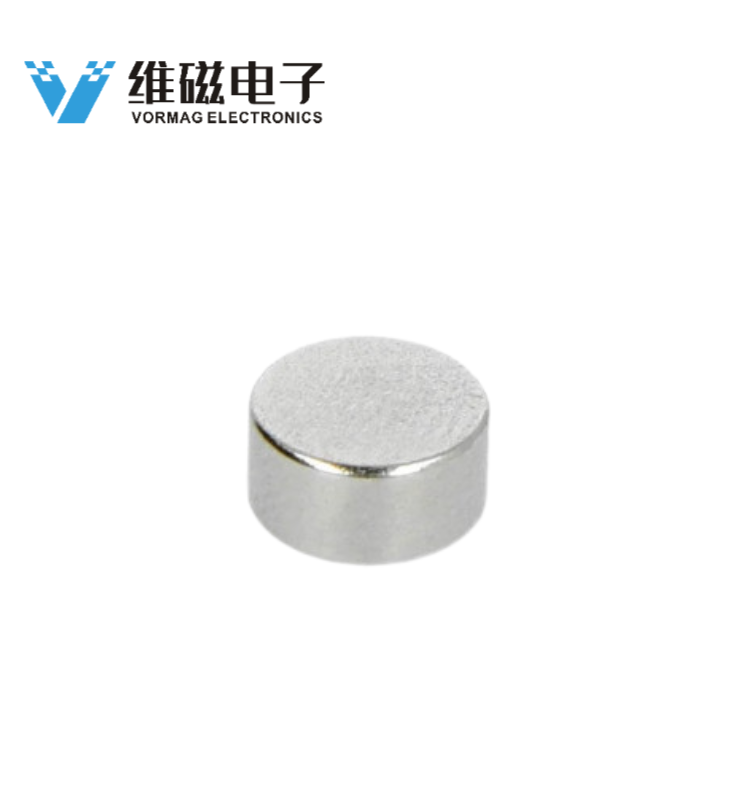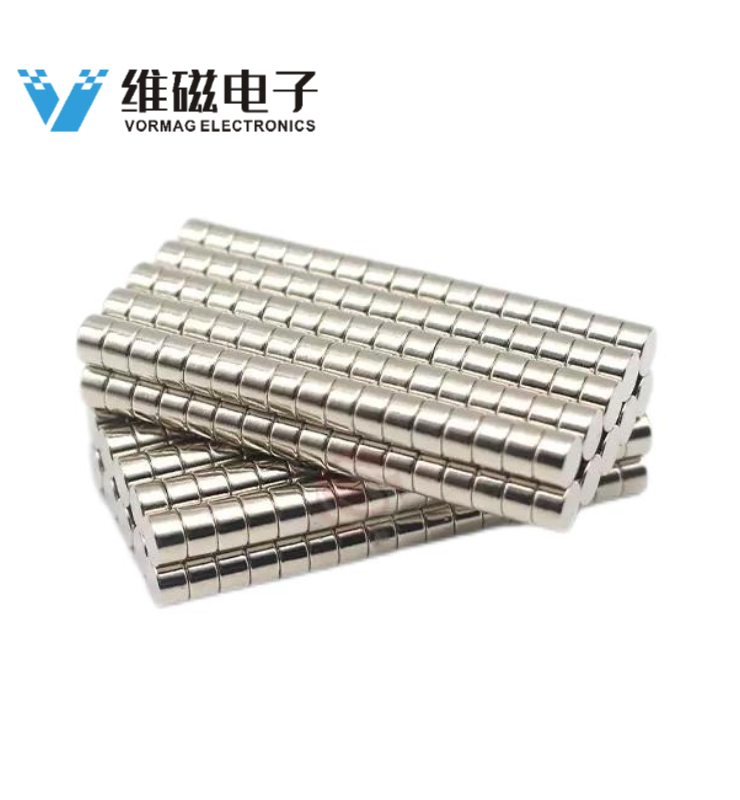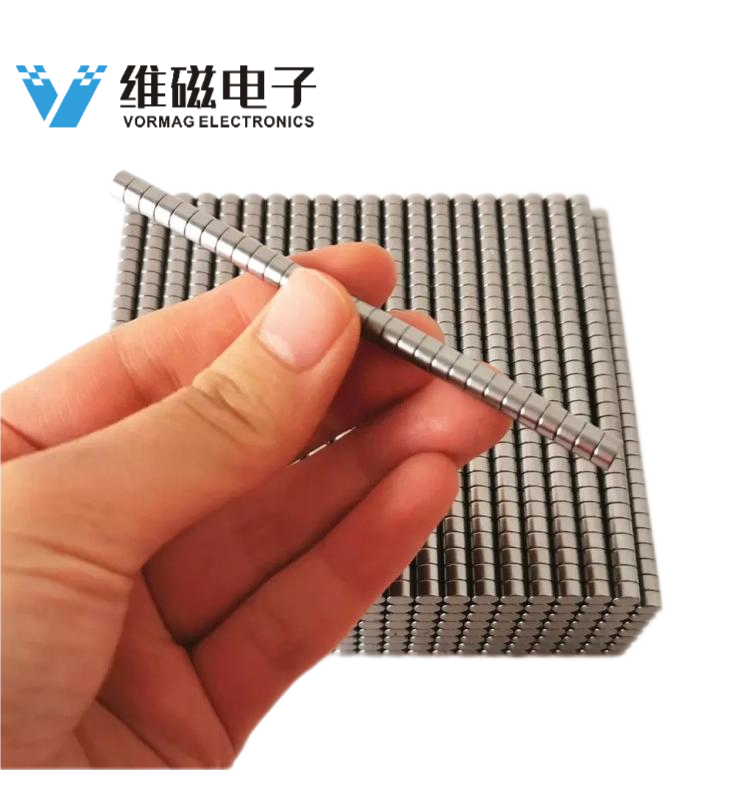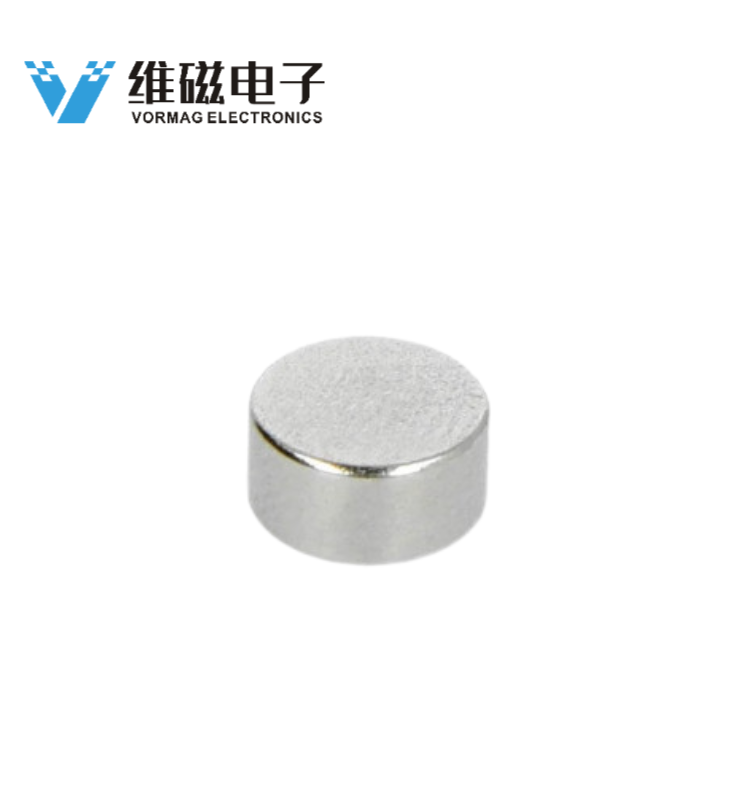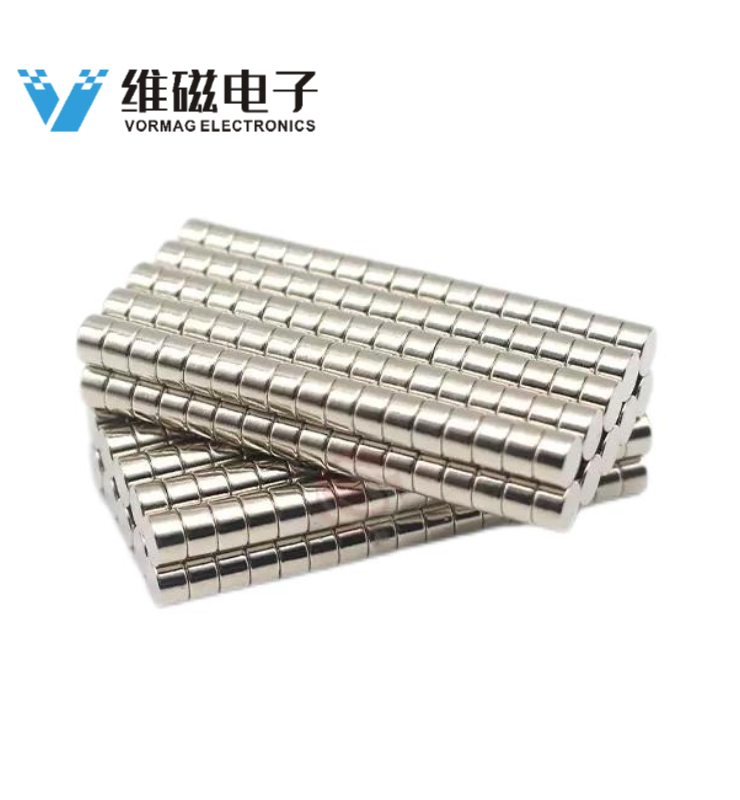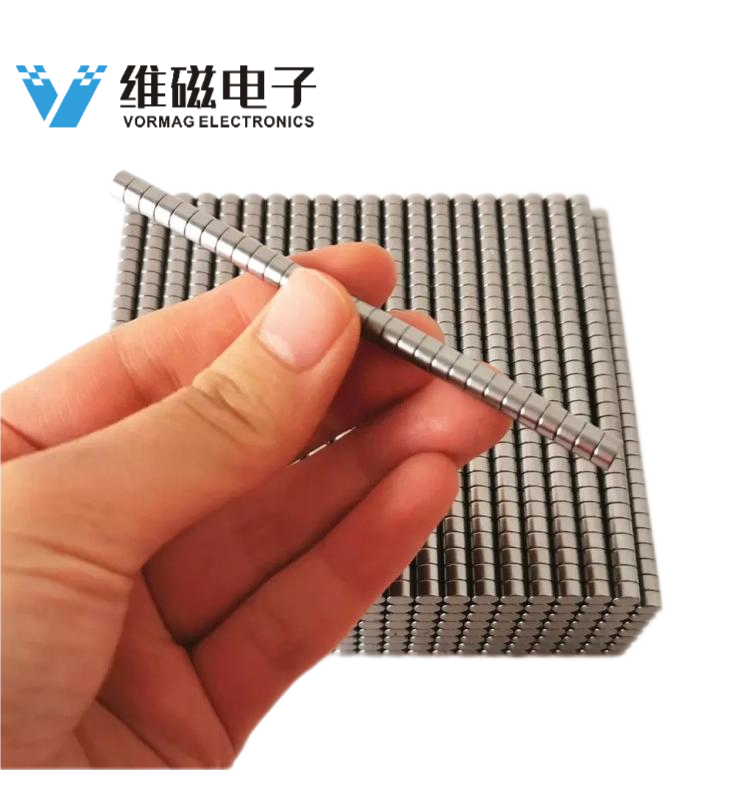 Dimensions: 6mm dia. x 3mm thick
Tolerances: +/- 0.05mm
Magnets Type; Neodymium, Rare Earth
Material: Sintered NdFeB Grade N38
Plating /Coating: Ni-Cu-Ni (Nickel)
Magnetization Direction: Diametrically Magnetized

Max Operating Temp: 176ºF (80ºC)

We can also custom manufacture neodymium disc magnets to your exact specifications. Simply send your RFQs or questions to us at info@vormag
Characteristic

Symbol

Unit

Value

Density

D

g/cm

7.45-7.65

Vickers Hardness

Hv

D.P.N

620

Compression Strength

C.S

N/mm2

780

Coefcient of Thermal Expansion

C//

10-6/°C

3.4

CŁ

10-6/°C

-4.8

Electrical Resistivity

ƿ

µ Ω.cm

1.8x10 x^(-4)

Temperature coefcient of resistivity

α

10x^(-4)/°C

2

Electrical Conductivity

σ

kCal/(m.h.°C)

0.667

Thermal Conductivity

k

kCal/(kg.°C)

8.9551

Specifc Heat Capacity

c

kg/mm2

0.12

Tensile Strength

σUTS, or SU

Mpa

80

Young's Modulus

λ / E

10-12m2/N

0.16x1011

Flexural Strength

β

10-12m2/N

9.8

Compressibility

σ

10-12m2/N

9.8

Rigidity

E.I

N/m2

0.64

Poisson's Ratio

ν




0.24

Curie Temperature

Tc

°C

310-380
NdFeB magnets are sintered anisotropic materials - they have a preferred direction of magnetisation locked into their structure.
Neodymium magnets come in many shapes and sizes, and different shapes have corresponding magnetization directions.
Disk, cylindrical and ring magnets can be magnetized Axially or Radially. Axially magnetized disc magnets have north and south pole s on a large flat surface. Radially magnetized disc magnets have north and south poles on the sides of the circle.
In order to let the customer distinguish the N-S pole easily, we can offer North / South Pole marked, this is a simply marking on the North / South pole of the magnet - does not affect tolerance. The marking of polarity is not the default service, we will not apply this to our production unless the customers make their own requests.